Today in our LUKY "Let Us Know You" session in December 2019, we met with an amazing individual, Toria Bulley with a burning passion to make a difference. Below is our session with her concerning her natural hair journey. Furthermore, there are several tips you can learn from her experience as a natural hair diva. Sit back and enjoy the session.
Can we meet you?
Good morning Nathairdiva, thank you for the opportunity, My name is Toria Bulley, I am a native of Calabar Municipal in Cross River State. I am a student at The University of Calabar, currently a 200 level student of Educational Management and Planning and also a twine bag maker. I create unisex bags that make you feel confident with your wear using twine.
How do you balance Haircare and work/business?
Actually, I handle both properly. I create time to care for my hair, treat it and also create time for my studies and business.
What is the biggest issue you had during your natural hair journey and how did you overcome it?
My hair is two years plus, the only issue I had with my hair was, being scared that it will stop growing at a certain stage. Recently, I learnt from a natural hair stylist that natural hair does not stop growth but might cut while combing it and at the same time also growing. According to her, one of the ways to prevent stunted hair growth is to trim the ends of the hair at least once in a year to facilitate its growth. Apart from that fear, I have not had any issue with my hair.
What is your advice for those just starting out as a natural hair enthusiast?
Have a personal hairstylist that specializes in natural hair.
Seek advice from the hairstylist on how to groom your natural hair.
Get the right hair equipment for your natural hair.
At times, braid your hair using attachment or weave on to grow your hair.
Don't make tight braiding on our hair, it leads to hair breakage.
What is your advice on how to Maximise the use of Youtube?
Know the kind of hair you have and also know the texture of your hair. Not all hairstyle might go well with your hair. When you know the kind of hair you have, you will know the right hairstyles to make and the right hair cream to use. Also, with YouTube, you can easily search and find the right information you need.
If you have one wish what would that be?
While writing my NECO (National Examination Council Examinations), I saw one of the female supervisors who had long natural hair that falls at her back and that has been my wish for my natural hair.
Summary
Toria Bulley has been a Natural for two years and she is ready to respond to any question you might have for her. You can reach her through toriabulley[at]gmail[dot]com.
Also, if you are interested in sharing your natural hair experience, kindly send a message through nathairdiva.com/contact. We celebrate every natural hair diva because we believe we are all special.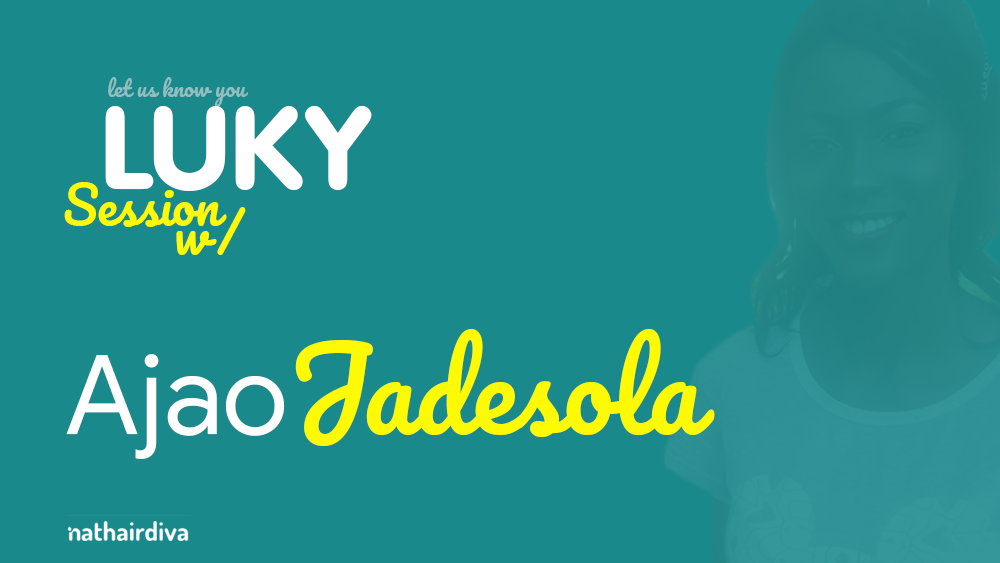 Suggested post
Was this helpful?


Did you learn anything? Please, share with friends