Today in our LUKY "Let Us Know You" session in December 2019, we met with a very inspiring diva, Eveh Ogban who has made a mark in the natural hair industry. Below is our session with her concerning her natural hair journey. Furthermore, there are several tips you can learn from her experience as a natural hair diva. Sit back and enjoy the session.
Can we meet you?
I am Eveh Ogban, a multi-talented individual, healthy hair advocate, Natural hair care specialist and stylist and a digital content creator.
How do you balance Haircare and work/business?
Haircare is my work and business. I'm a natural hair specialist and stylist as well as a digital content creator and my content is centred around healthy natural hair. So, that is basically my business as well. For balance, it is pretty easy since I work from home. Also, I run a home service salon and that enables my flexibility in all aspects of my work life.
What is the biggest issue you had during your natural hair journey and how did you overcome it?
The biggest issue I've had on my natural hair journey so far has been losing hair due to my sudden relocation. I overcame it by changing my hair care routines and keeping manipulation of my hair at the barest minimum.
What is your advice for those just starting out as a natural hair enthusiast?
The hair journey is unique to each individual. Understanding that your journey and that of the person next to you is totally different will go a long way in enabling you to focus on the overall health of your hair and also put a check on the feeling of the need to try out and do everything "recommended" for similar natural hair types.
Hair enthusiasts should also understand that once you know your hair and understand how it grows and what it needs, your journey will become easier.
Afterthought
And don't forget, if you feel like you need any form of assistance at all, don't hesitate to consult a natural hair specialist.
What is your advice on how to Maximise the use of Youtube?
The truth about YouTube is that there are a lot of tutorials for billions of people and the platform provides free access to these tutorials. To find the best one for you can be a little tricky but that is where observation comes in.
However, if you're trying out a tutorial from YouTube, you have to be extra vigilant and observe the results you get on your own hair. That way, you'll be quick to identify what works best for you and otherwise. Also, try sticking to tutorials from YouTube creators whose hair types are most similar to yours.
If you have one wish what would that be?
Lol. This one is private
How is your Daily Routine Like?
I don't have a fixed daily routine. As of now, I don't even have a daily routine. I moisturize and retwist my hair every 3-4 days and leave it
alone.
What is your Goal in your Chosen Career?
I have several goals in both my careers. But ultimately, making a mark in my field and attaining global recognition for the quality of work I put out.
If there is anything you wish was created for the natural hair community, what would that be?
As of right now, there is nothing.
Summary
Eveh Ogban has been a Natural for several years and constantly put out content to help the natural hair community.
Also, if you are interested in sharing your natural hair experience, kindly send a message through nathairdiva.com/contact. We celebrate every natural hair diva because we believe we are all special.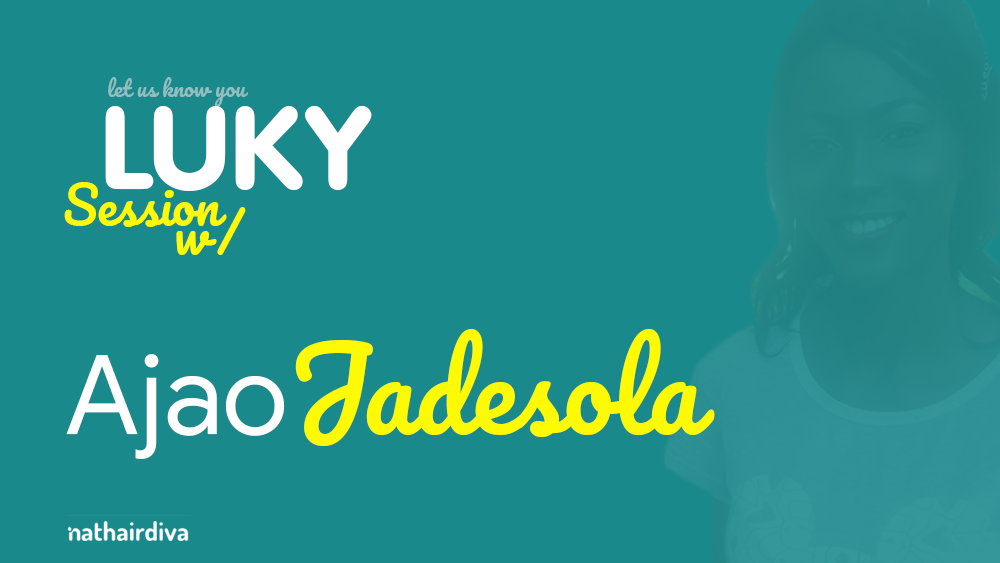 Suggested post
Was this helpful?


Did you learn anything? Please, share with friends