No matter what hair type your hair falls into, you need protective styling. Protective styles are emphasized for people with Type 3 or Type 4 hair due to the fact that they experience more moisture loss when compared to other hair types.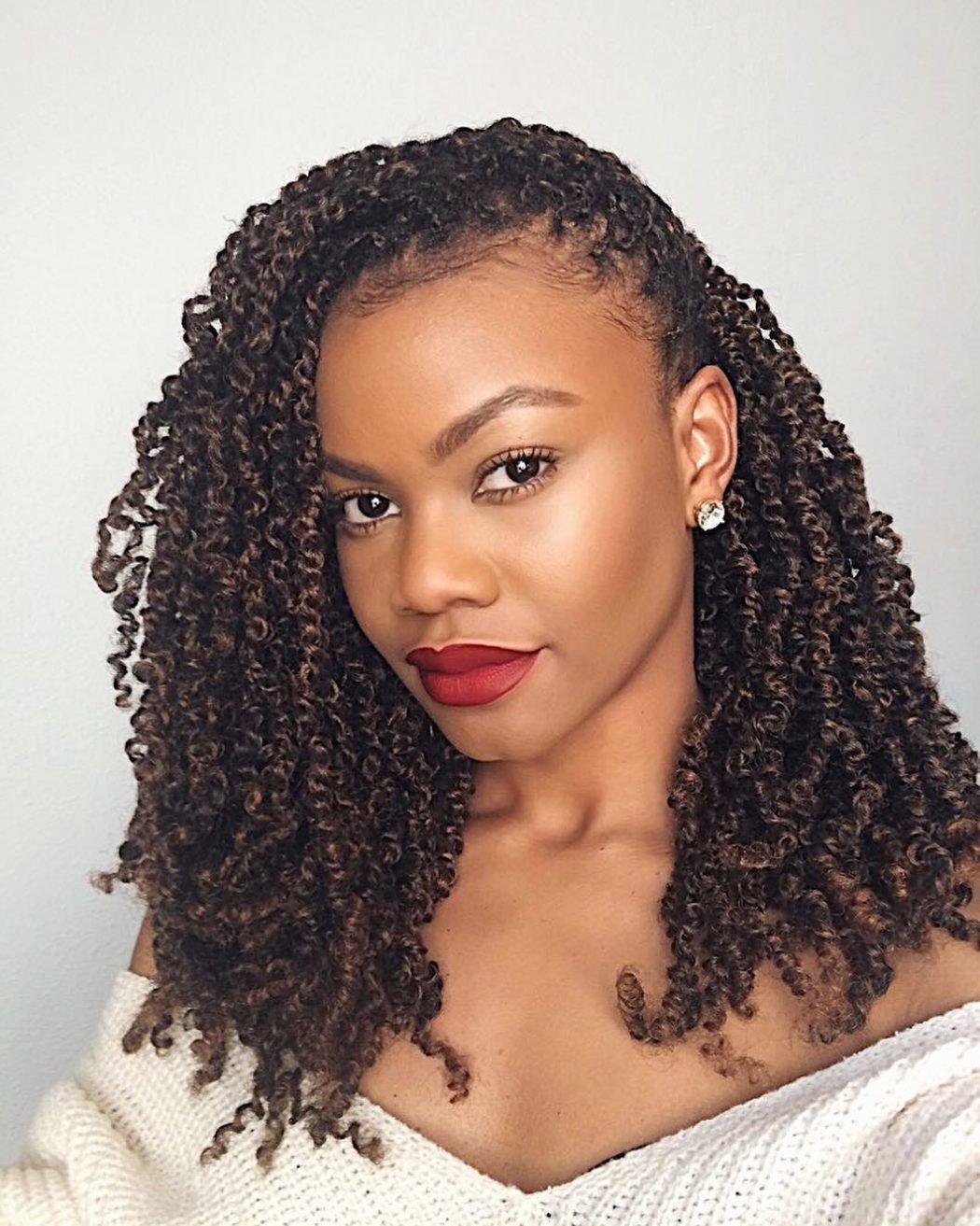 What are Protective Styles?
Protective styles are hairstyles that safeguard the ends of your hair. In protective styles, the ends are always tucked in or hidden away. A similar type is low manipulation style however there is a significant difference. A low manipulation style is a style that hardly requires you to restyle it using tools or your hands. A hairstyle can be a low manipulation style and a protective style at the same time.
Benefits of Protective Styles
Length retention. (Remember that hair always grows, length retention is the difficult part).
Protection from dry air, rain and other weather elements that affect the hair.
A protective style gives your hair a much-needed break from styling and manipulation.
A protective style allows you to switch up your style a bit.
Examples of Protective Styles
1. Bun
This protective style is done by first tying your hair into a ponytail, then tucking in your ends to form a bun. And there are variations to this style, high bun, low bun and the normal bun that sits at the center of your head. When using the bun as a protective style ensure that it is not too tight so it doesn't pull on the hair at the nape of the neck and in your edges. Below is an image showing the high bun hairstyle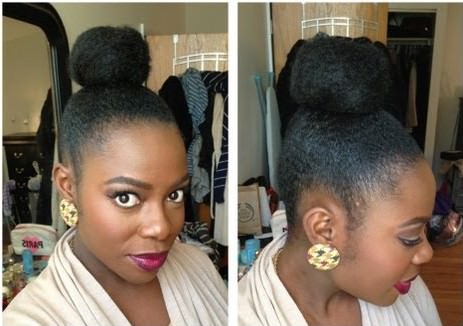 2. Halo braids:
This style doubles as a low manipulation style and a protective style at the same time. Your ends are tucked in and it doesn't require styling or combing to maintain the style. It is also a gorgeous style. Here is a picture of a simple halo braid style by LondonsBeautti on Instagram. A quick Google on halo braids will show you various halo braids hairstyle.
3. Box braids:
This is also a two in one style, protective and low manipulation. With this style ensure that it is not too tight around the edges and the nape of your neck to prevent your edges from breaking, also ensure the braids are not too heavy. A picture from Pinterest shows a lady rocking box braids.
4. Bantu Knots:
This is one of the simplest protective styles out there depending on how small or big you want it to be. Here is a picture from Instagram of Rihanna rocking Bantu knots. As with most natural hairstyles, these Bantu knots can be rocked in different ways. Check out how to make bantu knots yourself.
5. Flat twists:
I love flat twist hairstyles, they always look so sleek!!. *clears throat* This hairstyle is great as a protective style and perfect if you want a protective style that is not so simple. Note that the ends are tucked in which is the main point for every style that is protective, the ends must be protected.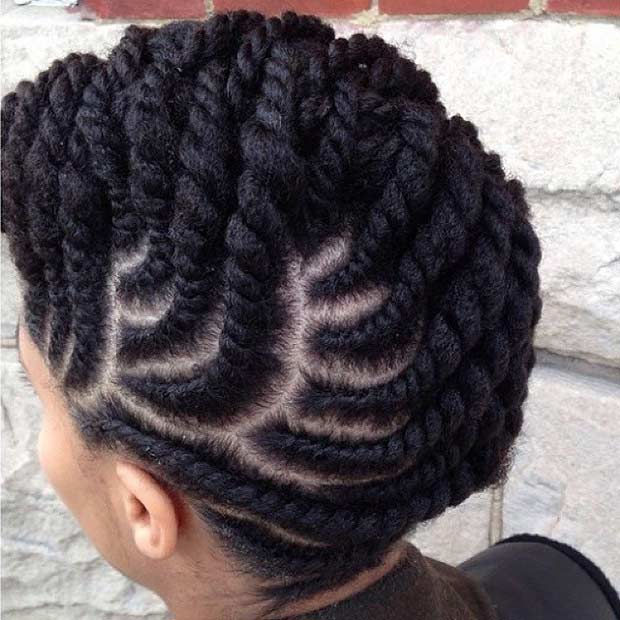 6. Faux locs:
Just like box braids, this hairstyle requires attachments. Your ends are protected because they are hiding under the locs. This hairstyle is versatile and would certainly draw compliments. Here is an image from coils and glory showing a woman in faux locs.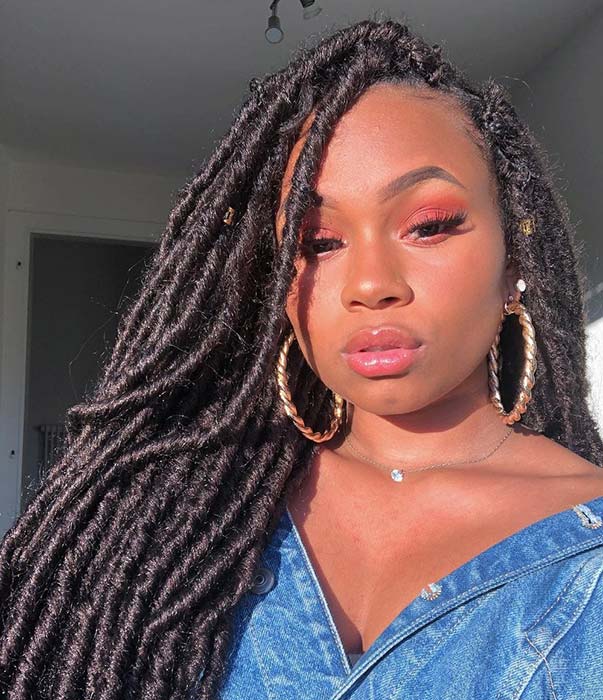 7. Marley twist:
This is another protective style involving and hair attachment. Please don't do the natural version of styles in attachments if you are not going to tuck your hair ends in. This style is also a low manipulation style.
8. Braids/cornrow styles:
You can braid your hair into styles where the ends are tucked in or hidden by a weave-like Gabrielle Union in this Cornrows with a faux pony.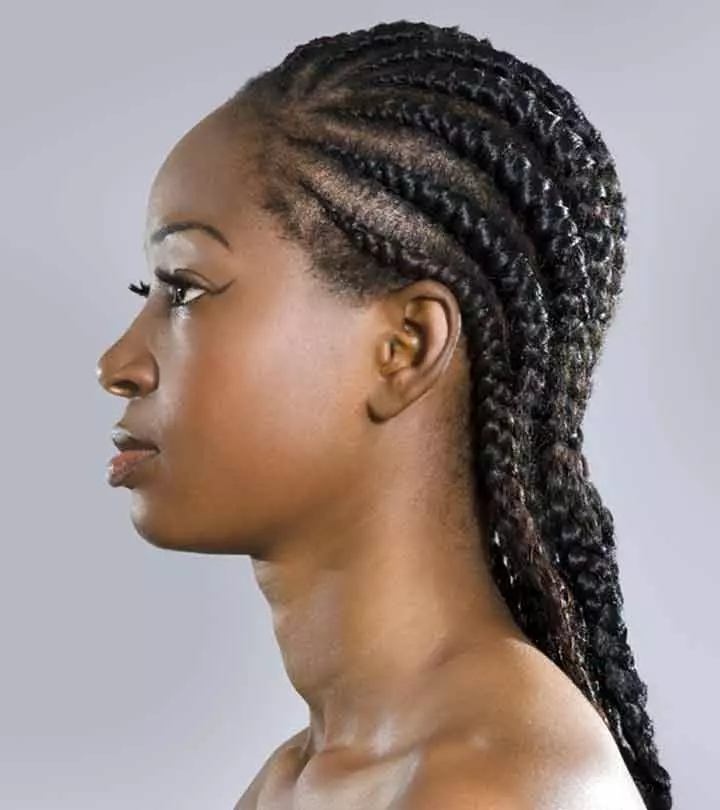 Final thoughts on protective styles
Protective styles are a good way to keep your hair length. Remember, your hair grows every day, maintaining the length is where many people have it wrong.
Was this helpful?


Did you learn anything? Please, share with friends