In this section, we will learn about natural hairstyle for long hair. We all need a little hairspiration (hair + inspiration = hairspiration) every now and then. It gets to a time you need something more than wash and go or box braids. This article would give you various hairstyles for long hair. When I say those with long hair, I mean those whose hair length is between shoulder length and floor-length.
The hairstyles we will be checking out are without any sort of attachment to them; no box braids, no faux locs, no weaves and no fake hair buns.
To perform a length check simply pull down a section of your hair(preferably the back hair) and observe the length area your hair falls into Or Straighten your hair and perform the length check. Unto natural hairstyles for those with long hair.
1. High Bun with Twist outs:
This hair stands out on those with long hair. This is one of the few hairstyles you can rock while with friends or a simple event.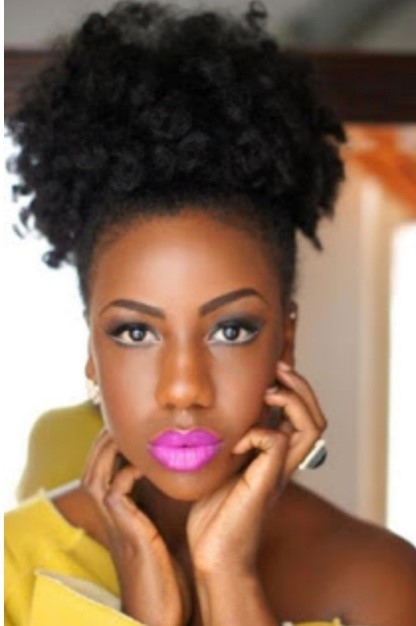 2. Curls with Perm Rods:
These curls were achieved by using perm rods, another great hairstyle for those with long hair. If you don't know what perm rods are, quickly google 'perm rods' to see what they look like and how to use them to achieve this type of curls.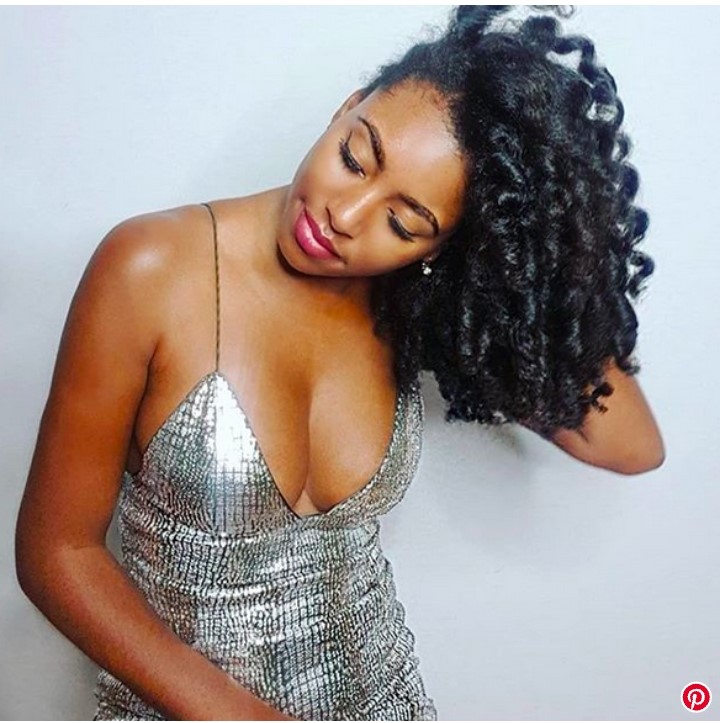 3. Fro-hawk:
Only those with long hair can let this hairstyle shine in all its glory.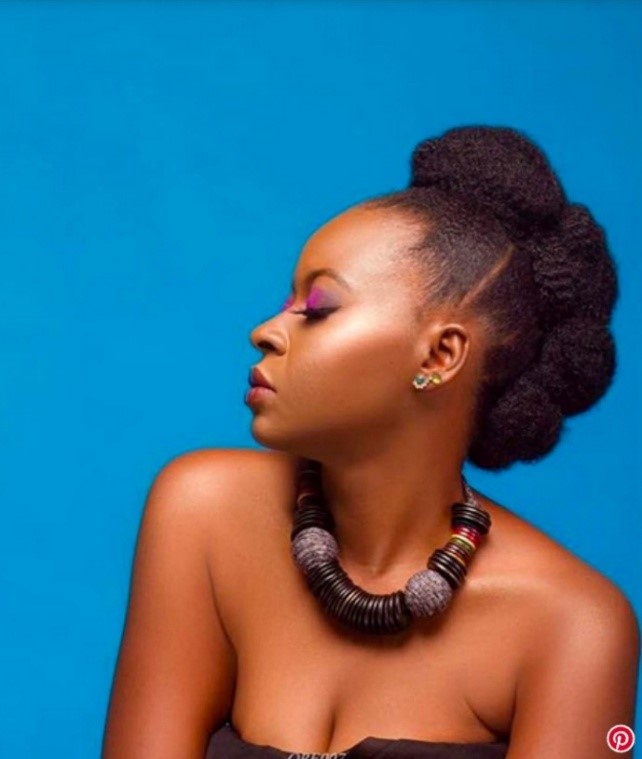 4. All back-Flat twists
This simple yet gorgeous hairstyle doubles as a protective hairstyle protecting the ends of the hair.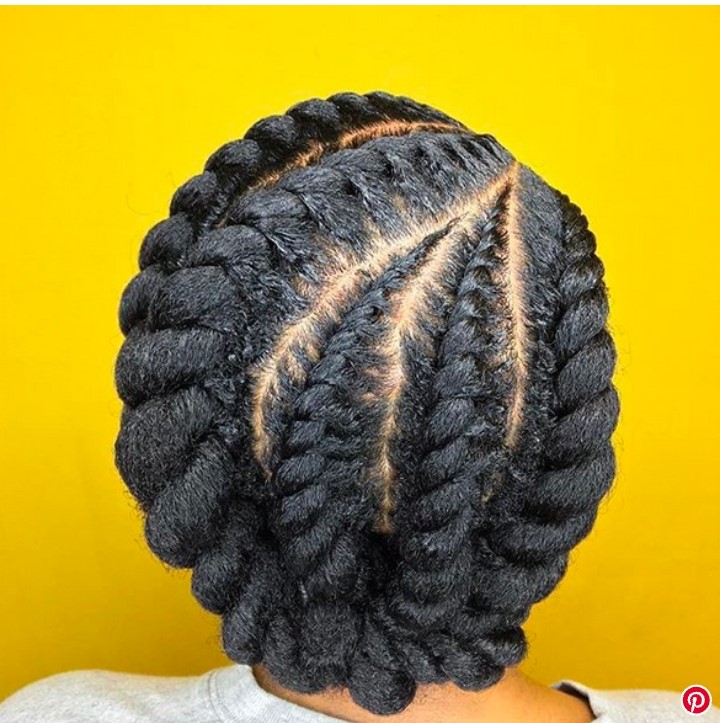 5. Bantu Knots
This is for days when you want something simple but loud that won't require brushing or restyling to maintain the style. You can check out a step by step way of making Bantu knot styles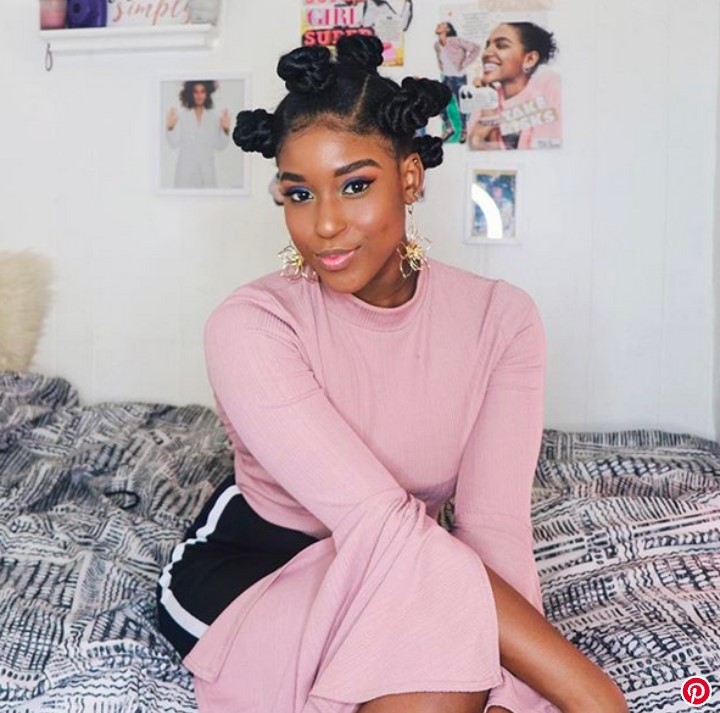 6. Pompadour
Perfect for outings and events, If you have long hair your hair can achieve this style with ease.
Note: If you haven't been styling your hair yourself, it is best to search for a natural hair salon to make this hairstyle for you.
You can check the video below to see how you can make a pompadour
7. Low Ponytail:
A perfect combination for a casual or semi-corporate event.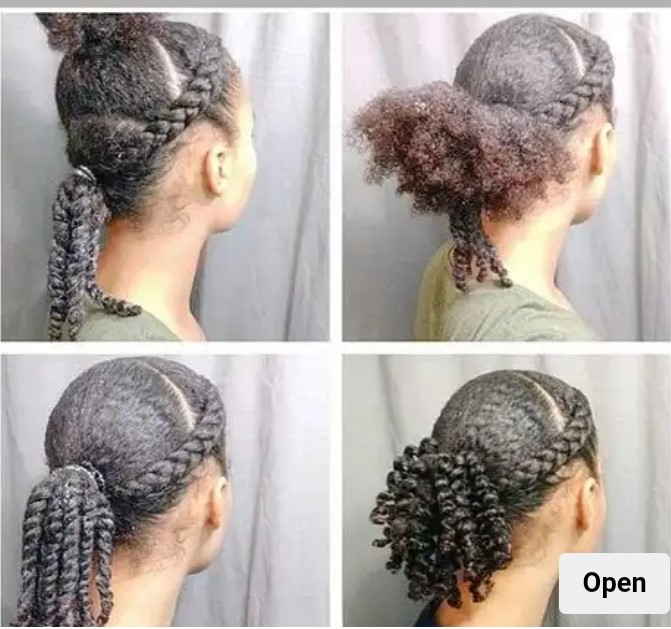 8. Crown flat twists: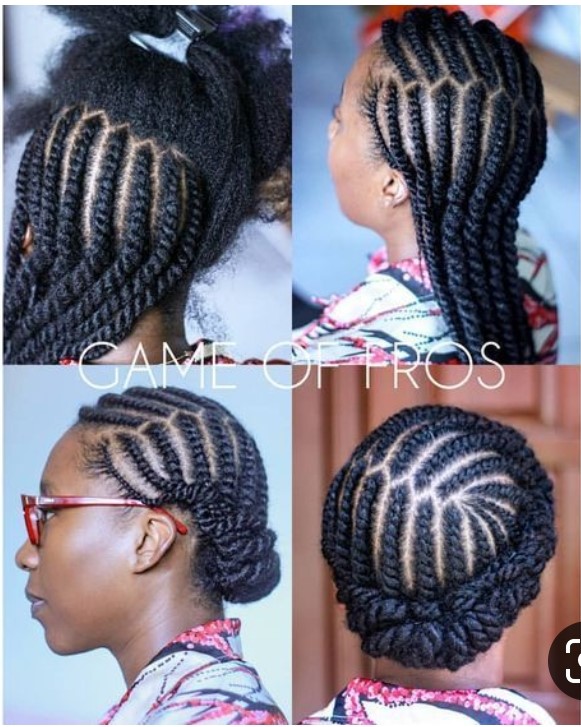 Style for every occasion.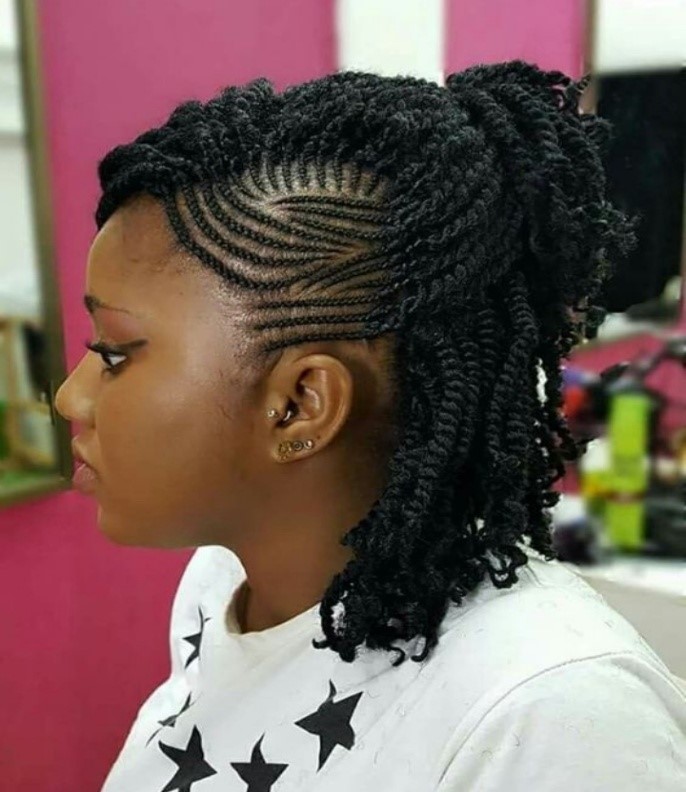 10. Faux bangs and a low ponytail:
This might take a little bit of time to set up, however, once it is done you are good to go.
11. High top Bun: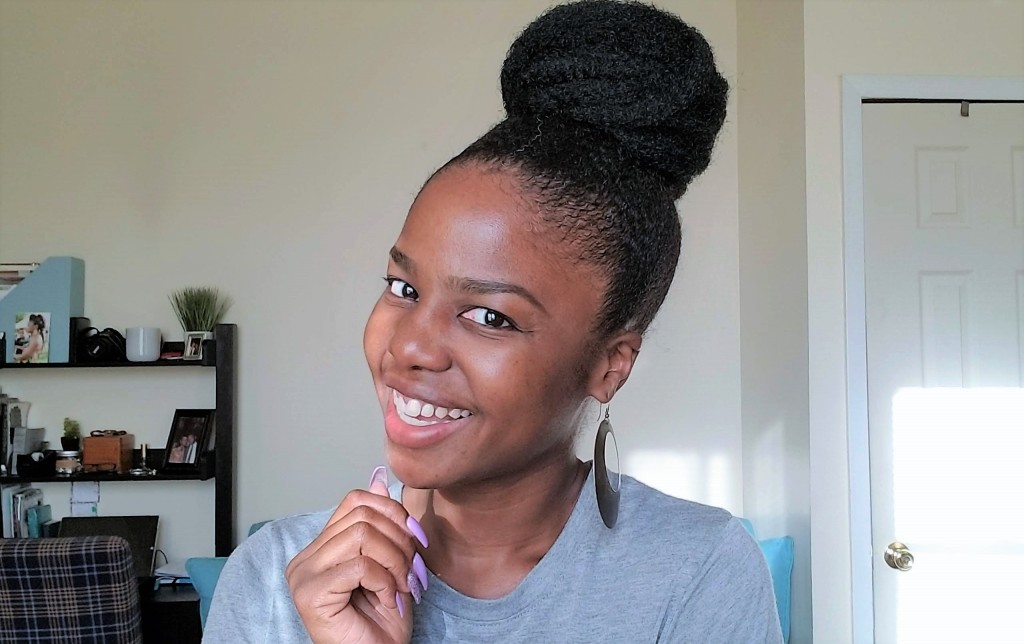 For a quick natural hairstyle for long hair
Side Goddess Braids:
Bob with twists: Use your hair to make a cute bob, feel free to spice it up with some hair accessories.
High top bun with curls: Don't forget that you can achieve curls with rod set, twist outs or braid outs.
Space Buns with curls: This hairstyle is your go-to for a cute, fun and fluffy hairstyle.
Pigtail Buns: Fall out of the status quo with this hairstyle.
Multistyle Hairstyle : Why stick with one kind of hairstyle on your head when you can have multiple with cornrows, twists and bantu knots.
Side Braided Ponytail: Whether you are going to an event or you are on shopping runs, this hairstyle is sure to turn heads.
Halo Braid: For low a low maintenance yet protective style this is your go to. It looks like a crown which makes it perfect for late dinners and red carpet events.
Bantu Knots Out: To achieve these popping curls simply unravel/loose your bantu knots.
That's 20 hairstyles to pick from, for more hairstyles for long hair, you can check Pinterest for unending ways to style you long hair.
Conclusion
There are several natural hairstyles for long natural hair that you can consider, we will keep adding to this list so you can get the best all at once.
Click here to subscribe to our newsletter for more.
Was this helpful?


Did you learn anything? Please, share with friends