Today in our LUKY "Let Us Know You" session in December 2019, we met with an intelligent individual, Ajao Jadesola who has made a mark in the natural hair industry. Below is our session with her concerning her natural hair journey. Furthermore, there are several tips you can learn from her experience as a natural hair diva. Sit back and enjoy the session.
Can we meet you?
I'm Ajao Jadesola, a student at the University of Ibadan and the author of Okadabooks bestseller "Five Plus One Equals Done".
How do you balance Haircare and work/business?
As a diligent student, I endeavour to make my hair routine as simple as possible. I noticed a complicated hair routine frustrates women who are also working. I put my hair in protective styles almost all the time, and only wash it once a month.
What is the biggest issue you had during your natural hair journey and how did you overcome it?
My biggest issue was ignorance. I kept my hair for four years without knowing a single thing about it. It was only when I gave up and cut it and then went to YouTube to start learning more about my hair. I finally knew how to take care of 4c hair. My hair is only five months old now. It's almost as long as it was throughout my four years of keeping it without knowing how to take care of it.
What is your advice for those just starting out as a natural hair enthusiast?
I would advise them to know as much as possible about hair, particularly hair as a science. When you get enough information about hair, other people's wrong opinions won't sway you.
What is your advice on how to Maximise the use of Youtube?
To make sure that the tutorials they follow are from people that have the same hair type and hair specs as theirs. This is to avoid frustration when the tutorials don't work out for you.
If you have one wish what would that be?
I think I would wish for thicker hair. I naturally have low to medium density hair, which I love, but I wouldn't mind if it was a little bit thicker 😁
How is your Daily Routine Like?
Since I'm high porosity, I moisturize nearly every day with leave-in conditioner, aloe vera, oil and Shea butter. I always sleep with a satin bonnet and I wash my hair once a month and deep condition every two weeks.
What is your Goal in your Chosen Career?
I'm a veterinary medical student who aspires to go to PhD level or higher lol, and I'm a writer who's about to start work on her second novel.
If there is anything you wish was created for the natural hair community, what would that be?
It would be nice if, this is not really an invention, but if there was a way for products in the community to be cheaper, it would be great.
Summary
Ajao Jadesola is a natural hair enthusiast and constantly put out content to help the natural hair community.
Also, if you are interested in sharing your natural hair experience, kindly send a message through nathairdiva.com/contact. We celebrate every natural hair diva because we believe we are all special.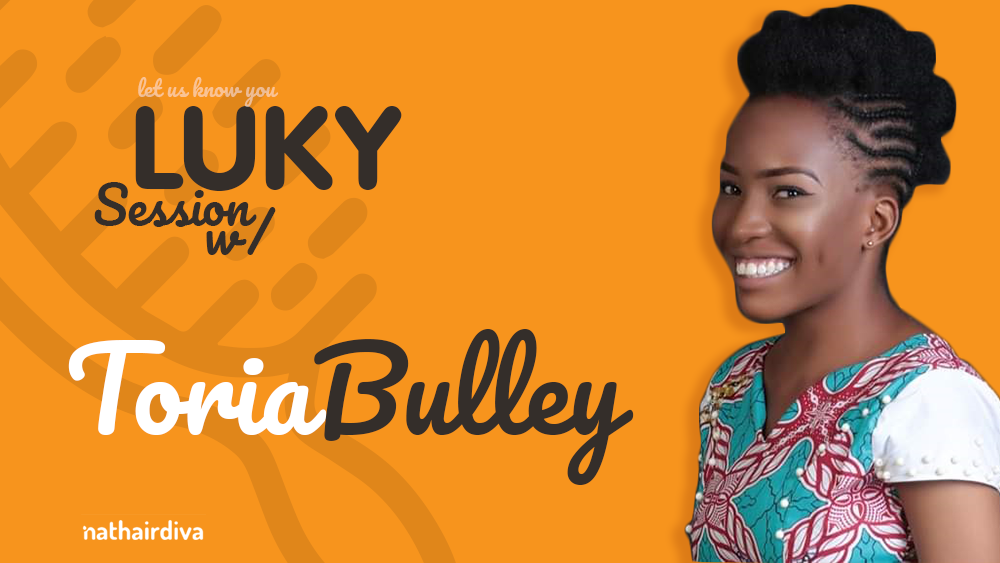 Suggested post
Was this helpful?


Did you learn anything? Please, share with friends